Chiropractor Michael Wojnicki D.C.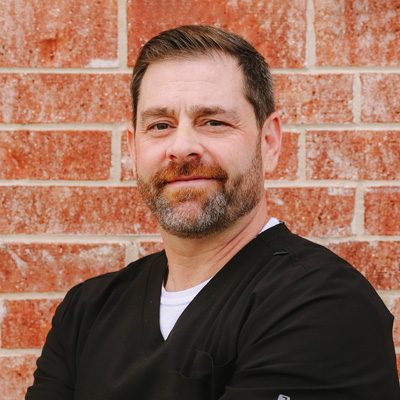 I became a chiropractor because as a child I suffered from severe migraines on a daily basis, I had about every study possible and none of the doctors could figure out the cause. After years of suffering I was referred to a chiropractor.
With one x-ray he was able to tell me the cause which was a severely misaligned upper neck vertebra. Within a few months I never suffered from another migraine. Years later I injured my low back in the Army and once again a chiropractor came to my rescue, I knew after that I needed to be a chiropractor and help others who feel helpless.
Born in Chicago, Illinois
United States Army Engineer 1992-1995
Associate of science from Kansas State University
Bachelor of Science from Kansas State University
Doctor of Chiropractic Cleveland Chiropractic College August 2001
Certified in Acupuncture/ Meridian Therapy by Cleveland Chiropractic College
Member of the American Chiropractic Association
Member of the Texas Chiropractic Association
Member of the International Pediatric Chiropractic Association
---
For more information about Global Chiropractic or to get started on your journey to better health, contact us today! Our chiropractic team in Allen, TX looks forward to meeting you!
OFFICE HOURS
---
Monday
9:00am - 12:30pm
3:00pm - 6:00pm

---
Tuesday
9:00am - 12:30pm
3:00pm - 6:00pm
---
Wednesday
9:00am - 12:30pm
3:00pm - 6:00pm
---
Thursday
9:00am - 12:30pm
---
Friday
Closed
---
Saturday & Sunday
Closed